Review and comparison of 3 different droppers from Tmars – SD-419S, SD-419L and SD-471L.
Why Tmars? I was looking for a reliable dropper/ It has to be simple and mechanical. No air spring, no hydraulic damper.
I am using SD-419L (27.2 and 31.6 versions) for over two years on all my bikes. Now I've got two more models and have the possibility to disassemble them and compare.
All models have remote lever.
weight
SD-419L (size 31.6 / 400mm) – 590 gram
SD-419S (size 31.6 /  445mm) – 680 gram
SD-471L (size 27.2 / 440mm) – 630 gram
lever
SD-419S, SD-419L and SD-471L have the same design. They all can be mounted without removing other hardware from handlebar.
Lever can be replaced with more ergonomic one, but it will raise the price significantly. For example the upgrade with ZTTO lever (Low quality china brand) will cost extra 20$.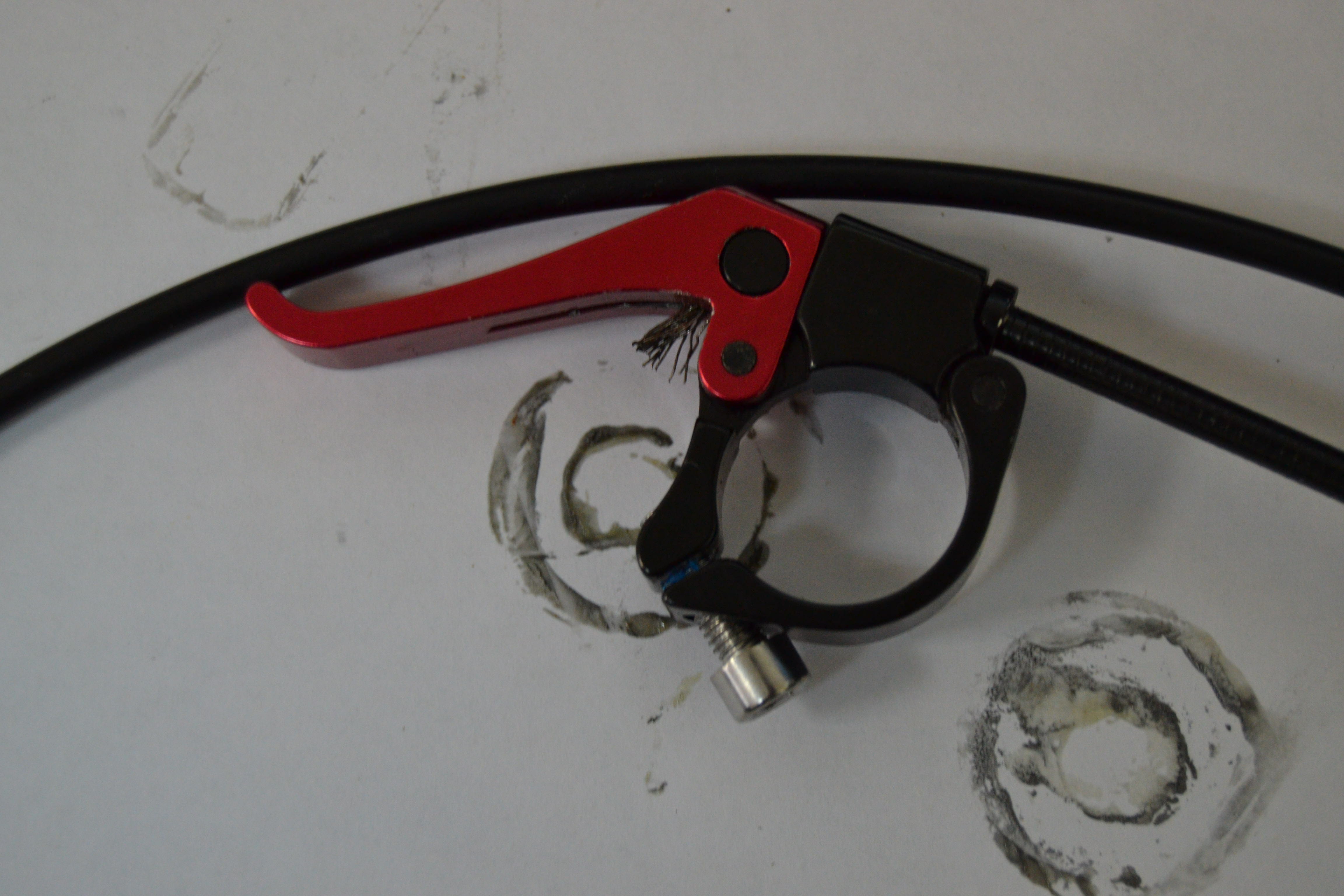 locking mechanism
SD-419S has a pin actuated by wedge. Need some magic to make it work after cable replacement. There is another option available – with a vertical align (cable looks down, not backwards).

SD-419L has the simplest mechanism. Spring and pin.

SD-471L has a thin rod, which is locked inside the upper tube with four balls.

chassis
SD-419S has a hollow upper tube, that slides inside the lower body. It uses two plastic guide rails. This construction requires a boot.

SD-419L has a solid upper tube, which slides inside the lower body. It uses three plastic guide rails. This construction requires a boot as well.

SD-471L has a hollow upper tube, which slides inside the lower body. It uses three brass guide rails. Does not require a boot.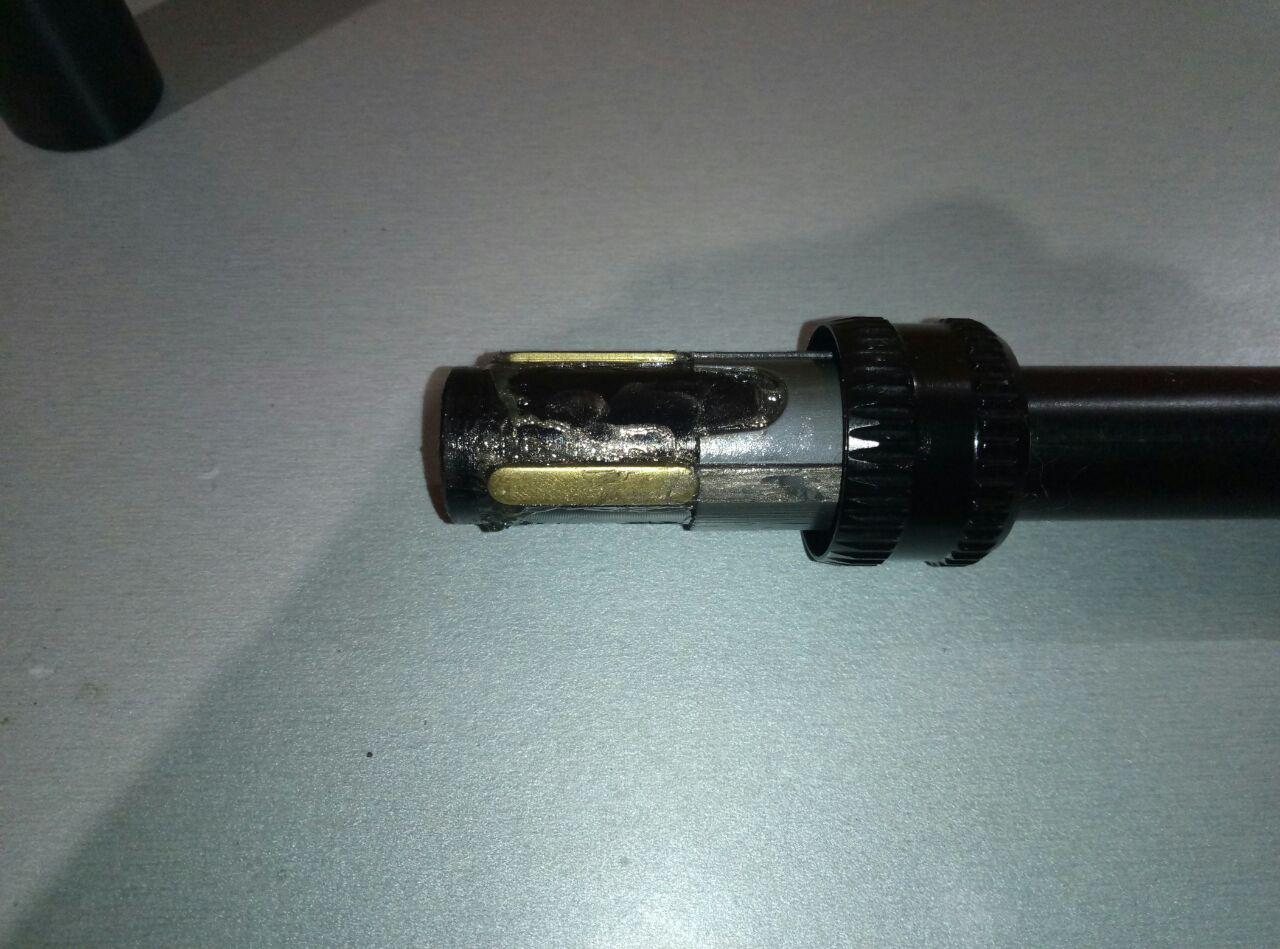 serviceability
SD-419S and SD-419L can be serviced quite easily. They can be disassembled with a help of multi-tool. Process is straightforward and easy.
SD-471L is more complex, you need a tool to remove a lock ring from the bottom. To disassemble it you would need more time to complete.
mud protection
SD-419S and SD-419L have similar boot protections. It works good out of box but there is room for improvement and better protection from water, dust and mud. The boot is not very durable due to damages by saddle mounting hardware and has to be replaced after a year of active riding.
SD-471L uses sealing ring. We did not use this model much so can`t tell more.
price
SD-419S comes in 50-65 usd
SD-419L comes in 60-85 usd
SD-471L comes in 70-80 usd
usage
Keep in mind that you have to support saddle while extending seatpost. The technique, showed in video below, can brake plastic stopper.
where to buy
I bought SD-419S from ebay seller nanahshop. Fast shipping, spare parts available, provide warranty (sent broken stopper ring for free).
SD-471L and SD-419L was bought on AliExpress.
pinkbike's take
SD-419S is the cheapest seatpost. I don`t have much trust in hollow upper tube, so would not recommend them for heavy riders. Best option for the first dropper-post to try.
SD-419L proved to be reliable seatpost. I rode one of them for over two years all year long. It has significant play, upper tube is worn out, but it still works fine.
SD-471L solves the problem with old school booted technology, but inside it does not look bulletproofs like SD-419L.
Tmars seatpost will work fine for one year of all-weather riding, then you will have to invest in spare parts, while still can rebuild it in 20 minutes.
Tmars seatposts also look like a good option for winter usage as a temporary alternative to your expensive dropper. It still works below zero.