Quick review of the cheapest 26 rims from AliExpress.
Rims with gloss finish look beautiful like diamonds in the sky.
These rims have "birth" defect – they are not tubeless ready.
Tubeless rims have flat spot for a tire bead as shown on the pic below.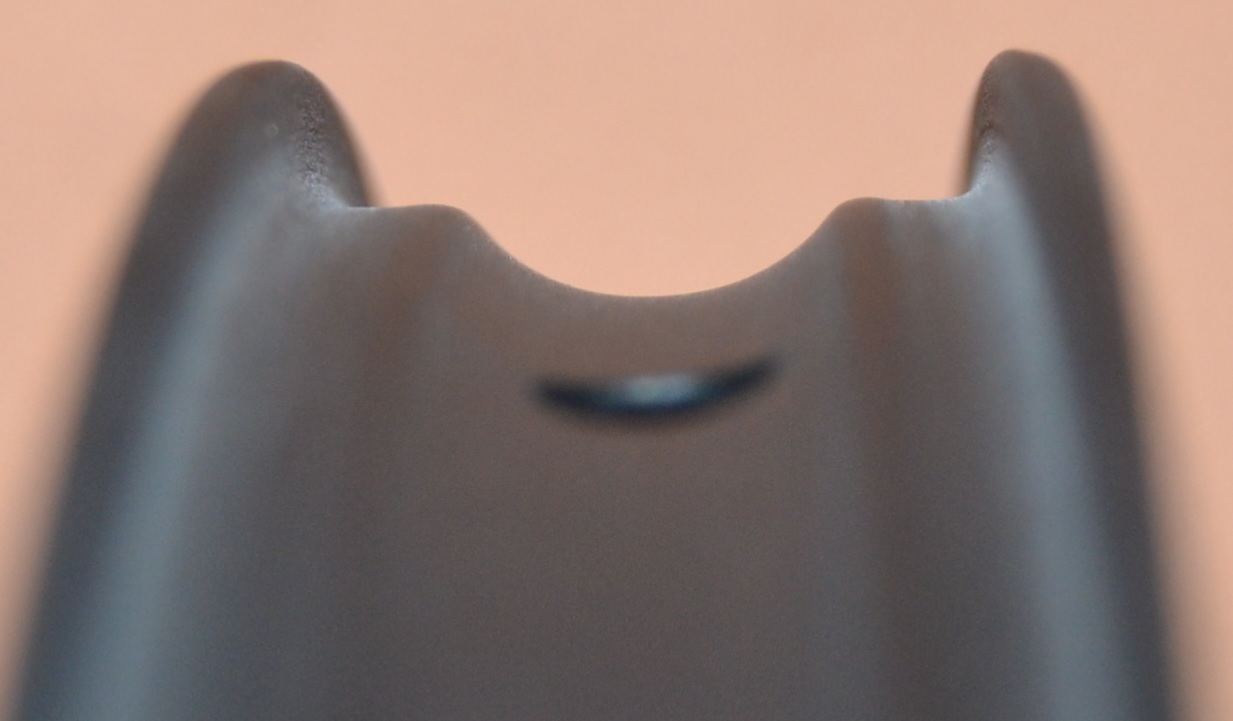 Reviewed rims are round-shaped on inner side, so tire bead will slide to the center of the rim.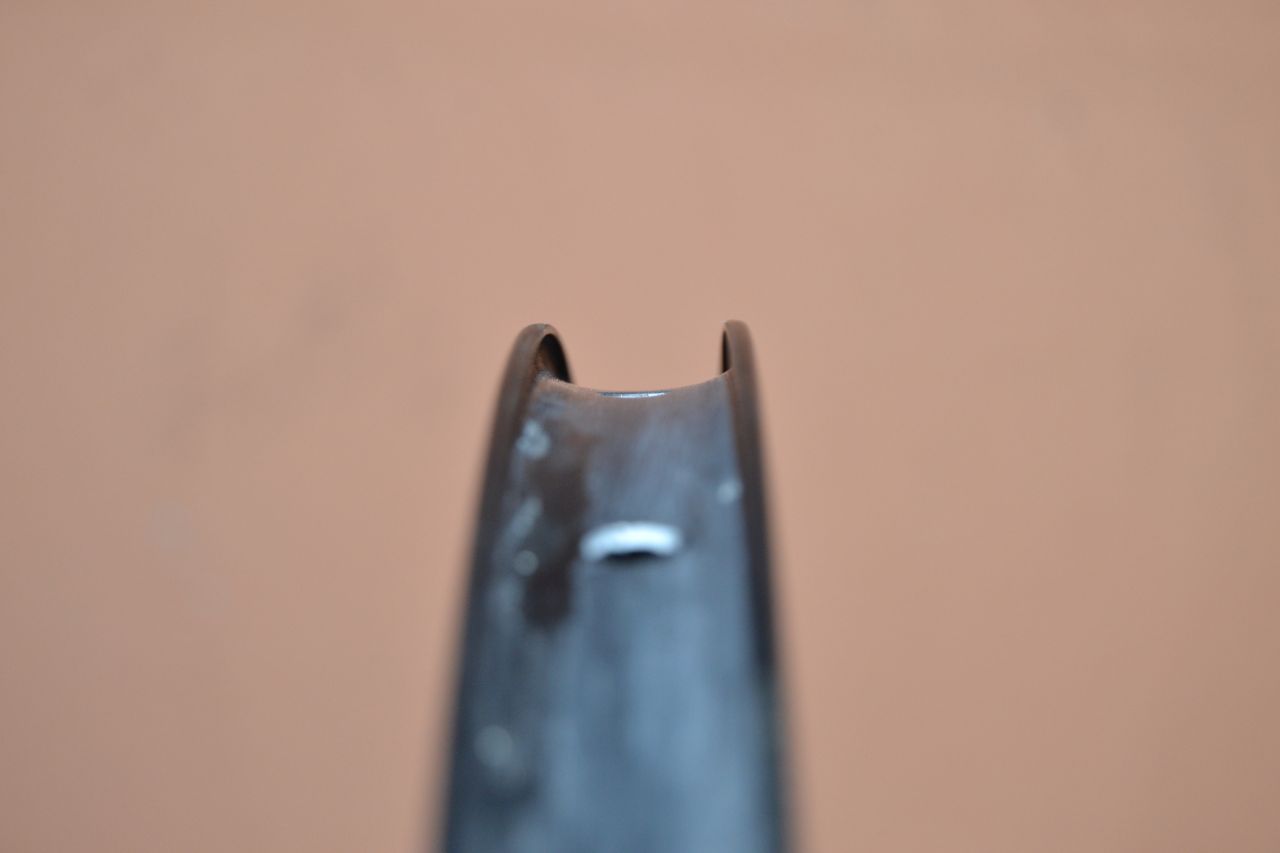 Rims could be converted to tubeless. It can be done in two easy steps.
Adding tape to cover holes.
Reeling up carbon fiber with resin to form horizontal flat spot.
You can read full article with translation. PIZDETS means bad, bad technology.
It took some time for rims to arrive. In general  – around 3-4 weeks to receive parcel from Ali sellers.
Ali sellers low down invoice price. In Ukraine you have to pay taxes if parcel costs more than 100 USD. We ask to set price down to 90 USD and it works like a charm.
Quality engineer checked packaging. PASSED 🙂
We didn't pay much attention to geometry and holes count. Our main goal was to  buy the cheapest rims.
External rim width is a little bigger than announced – 26.4mm. Internal rim width varies – one rim has 20/3mm, while the other – 20.7mm.
Weight also differs. Lighter rim has internal width 20.7mm.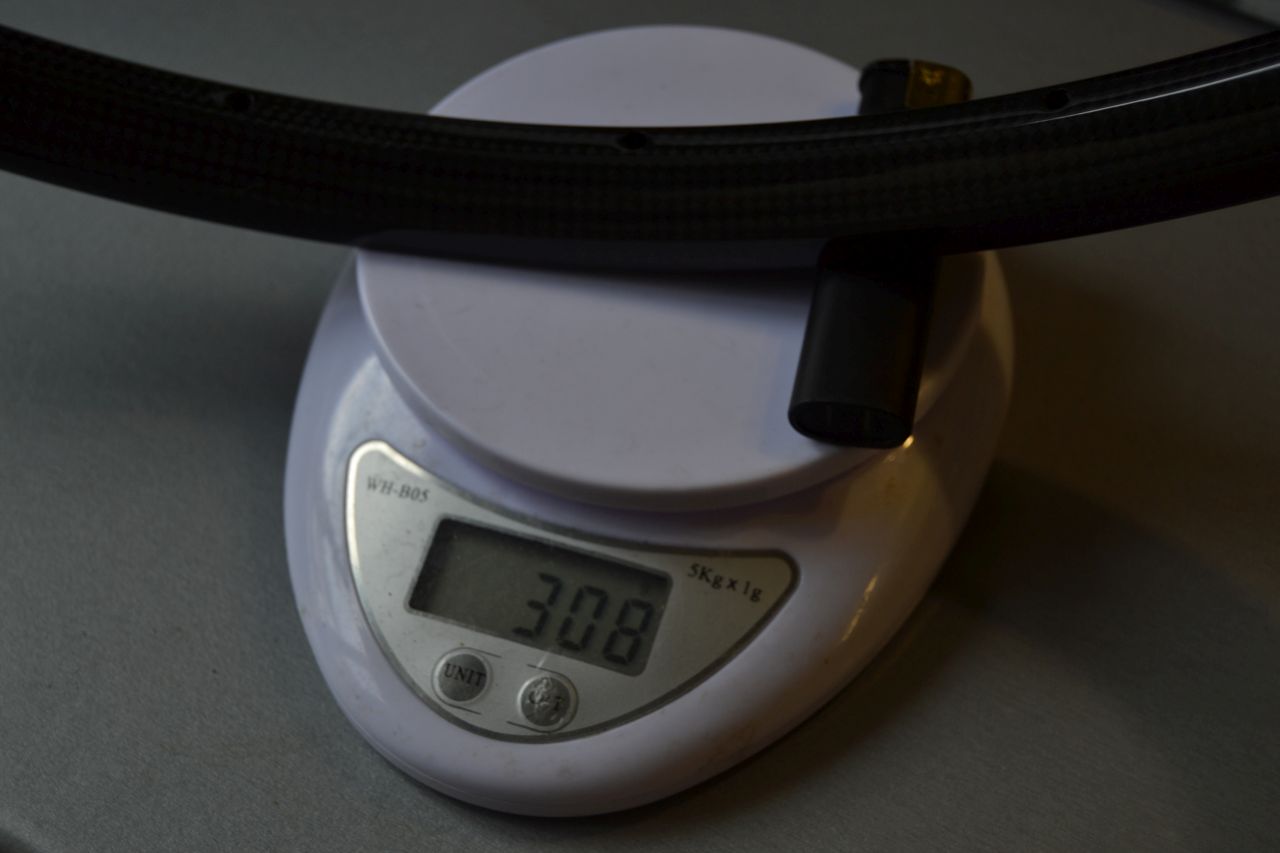 This rim could be run on lorry-like vehicle (ex-USSRarea joke).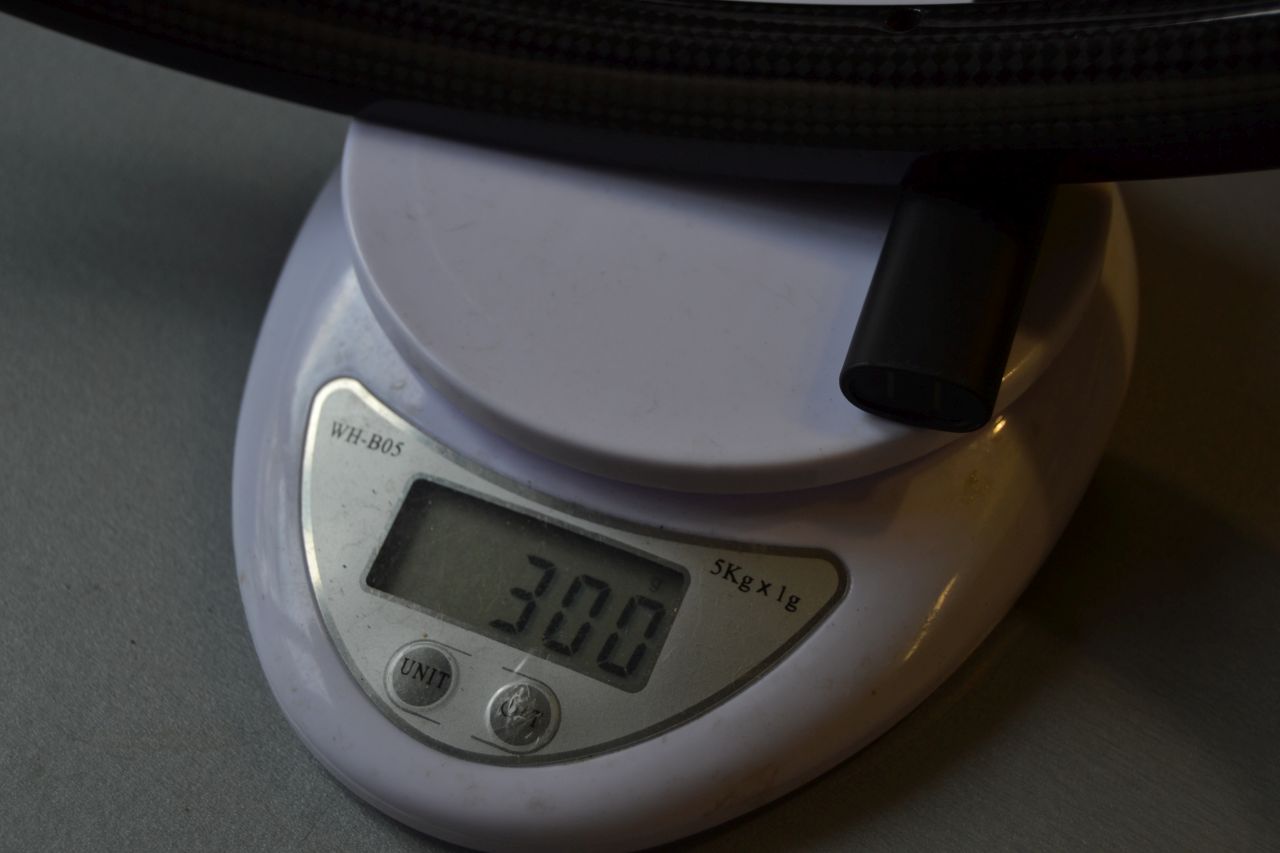 These rims have quite thick inner wall.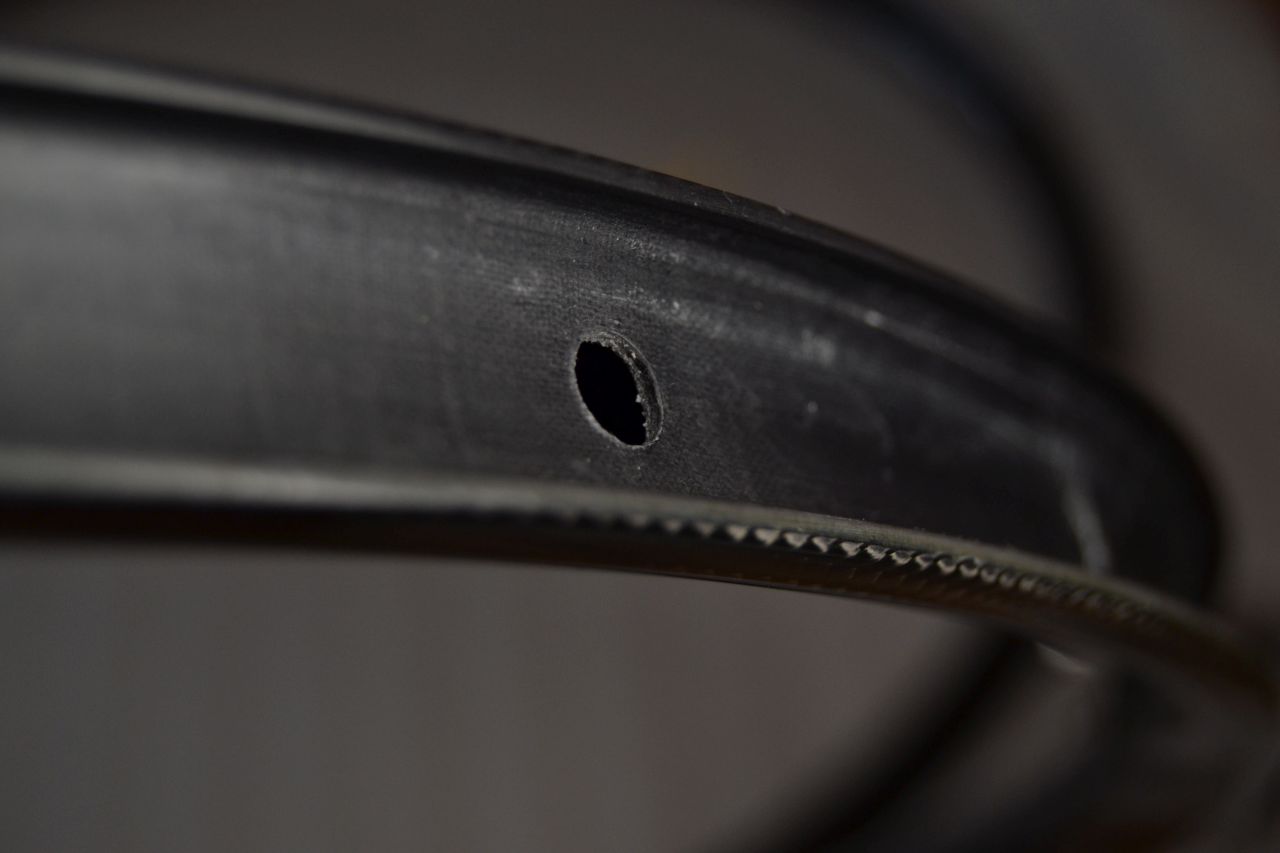 Approximate size of outer wall is 3.3mm.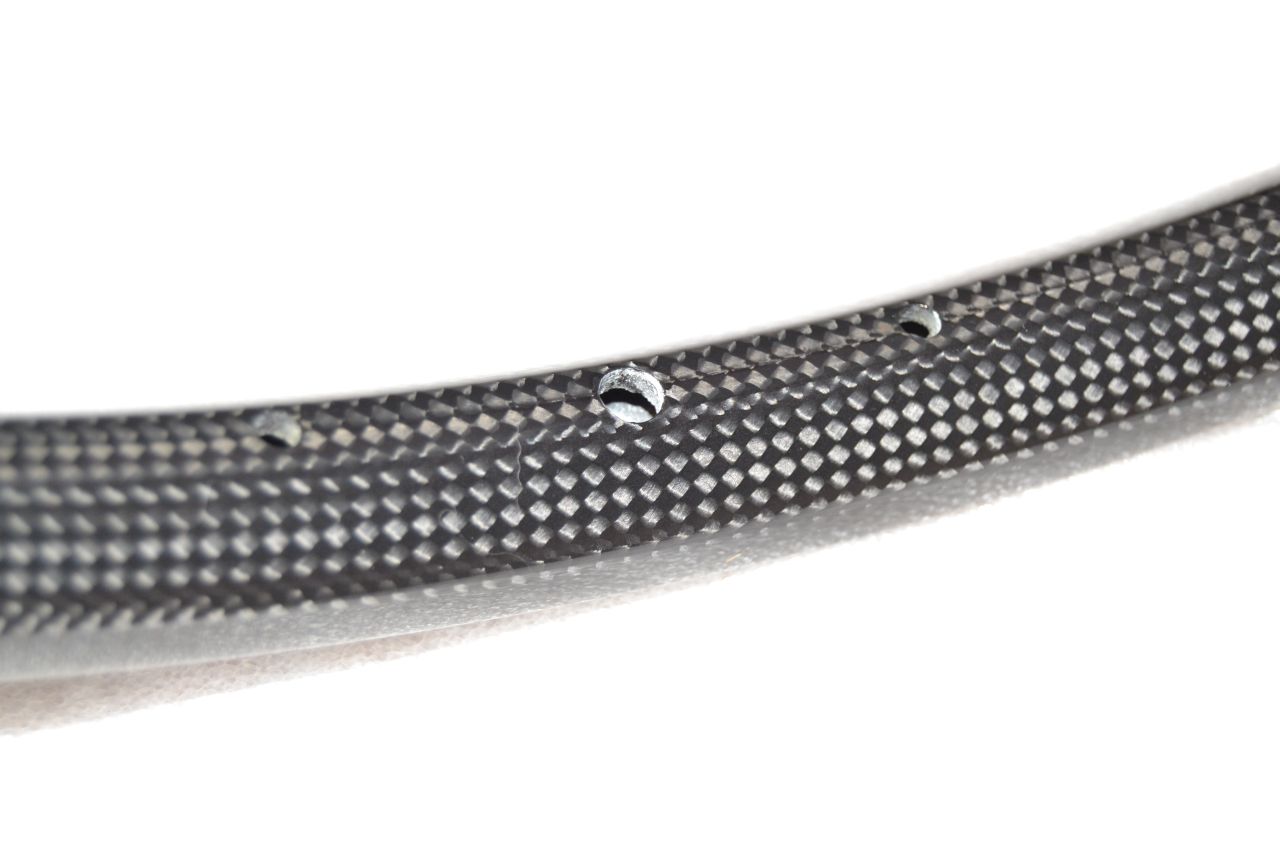 There are two visible joints on inner wall on each rim.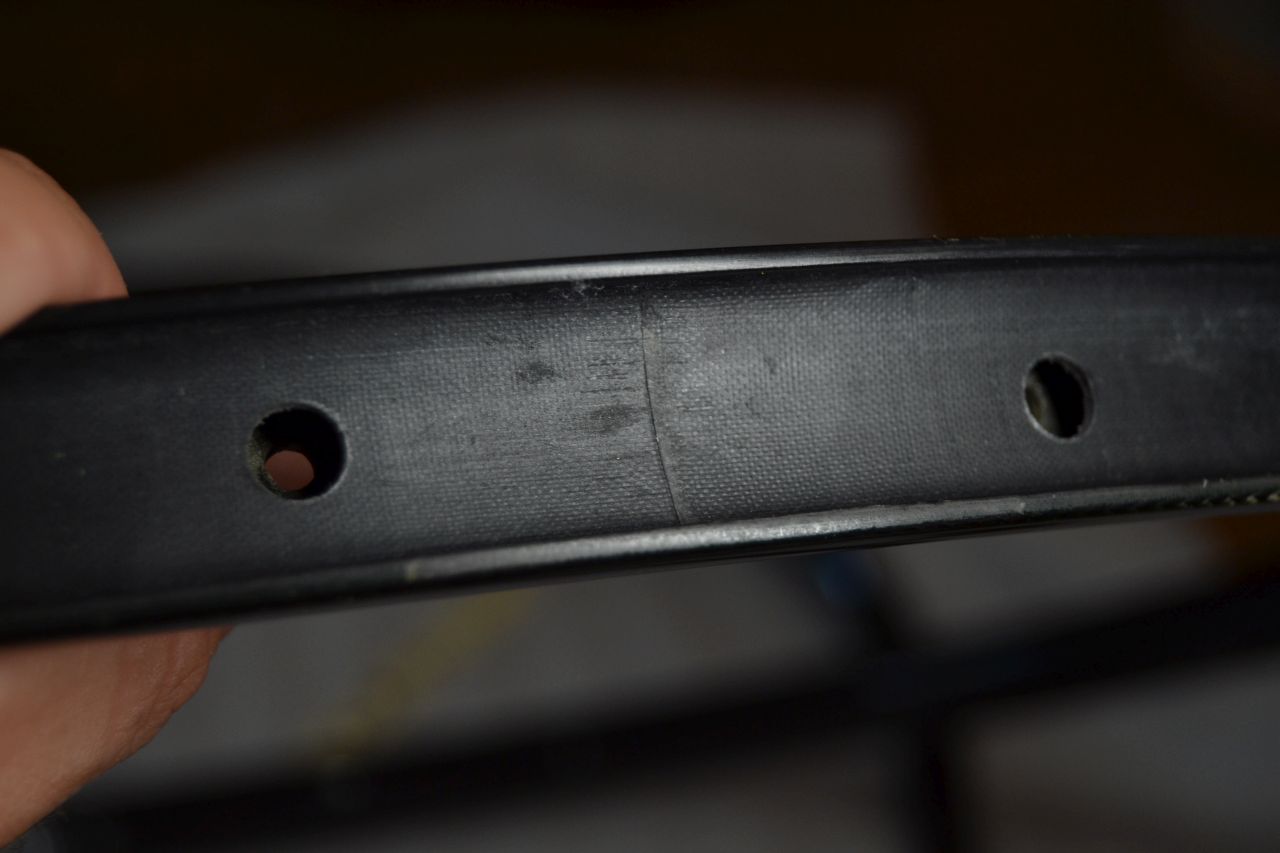 Area 51. We can't say what asian manufactures hide from us.
Holes in inner and external walls are not concentric. Looks like these rims are asymmetrical.
RIms have stickers with serial numbers.
Pros: price and look. Nothing more.
Cons: they come only in 26 inch diameter and 24 holes. Also they are not tubeless.
Conclusion: these rims will be converted to tubeless and sold.